FAQS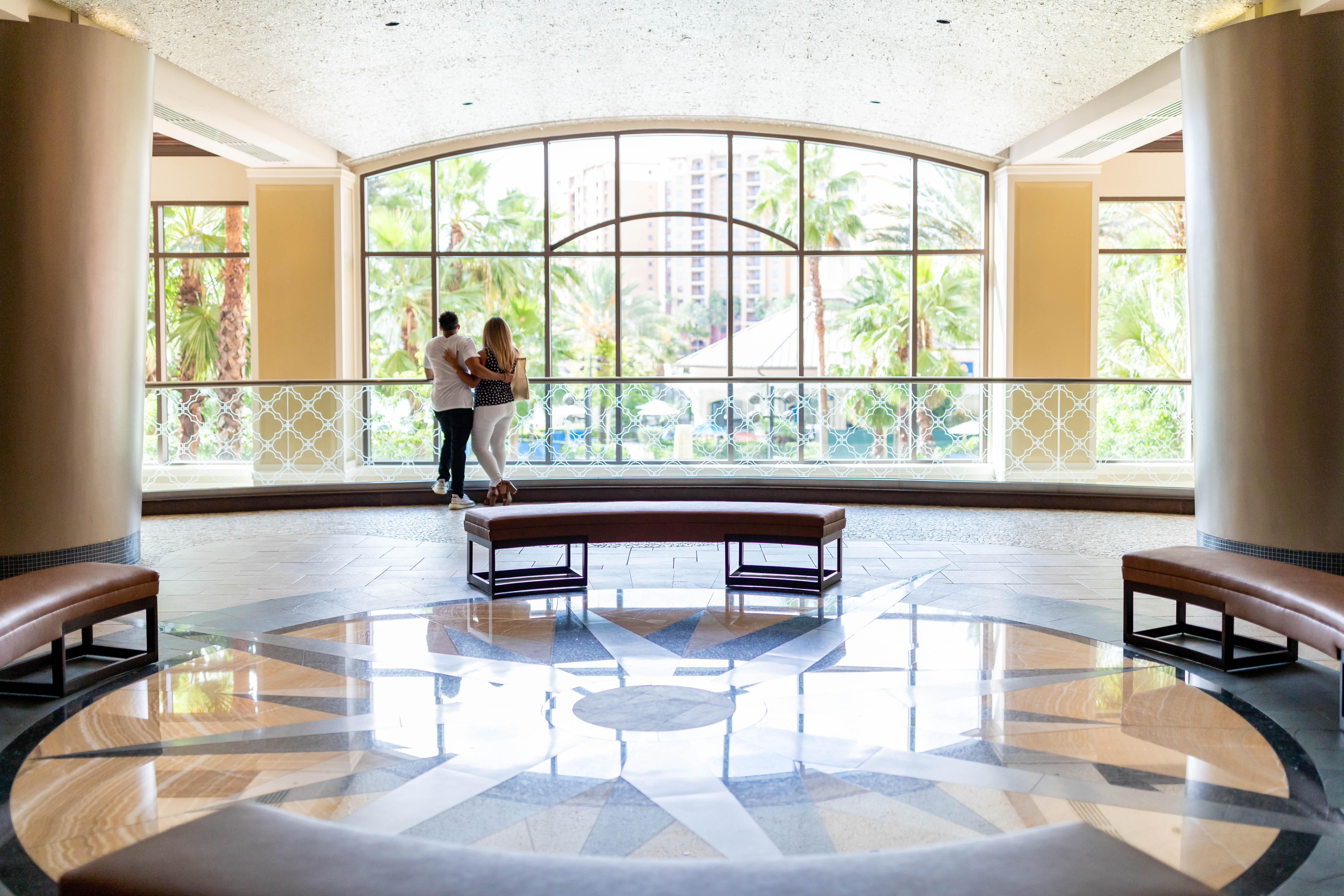 Frequently Asked Questions
Are the pools currently open?
The pools that are currently open include our Hotel Oasis Pool, Vacation Club Main Pool, Tower 4 Pool, Tower 5 Pool, and Lazy River.
All pool areas will operate on a first-come, first-serve basis, with three-hour time blocks. The Hotel Oasis Pool and Vacation Club Main Pool open at 8 AM, while the Tower 4 Pool, Tower 5 Pool, and Lazy River will open at 10 AM. Please note that in between time blocks, all guests will need to depart the Pool Decks for one hour for proper cleaning and sanitation. Please call our team for full details on times.
Only registered guests with wristbands are allowed in the pool area. Face masks are required to wear to and from the pool areas. After being seated at your designated pool chair, you may remove your mask. Social distancing will be practiced at all times.
Are the food & beverage outlets currently open?
The Barista, Bar 1521, and Back Bay Bar & Grille are currently open. Take-out orders are available from Bar 1521 and Back Bay Bar & Grille (use ext. 2107 for Back Bay Bar & Grille and ext. 2075 for Bar 1521).
Please note: At this time, deep blu Seafood Grille, the Sushi Bar, Tesoro Cove, are currently unavailable.

Is your theme park shuttle service currently available?
Yes! Call our team for details at 407-390-2300 and refer to our shuttle schedule for details here.
Please note: Shuttle service is temporarily unavailable during August & September
What other amenities and services are currently open/available?
Our gift shop will be open Sunday through Thursday from 9 AM to 5 PM and Friday through Saturday from 9 AM to 7 PM.
At this time, Bell Services are only available Friday through Sunday, but bell carts will be available for individual guest use and sanitized after each use.
The Fitness Center will operate with limited capacity from 7 AM to 10 PM. For access, please stop by the Hotel Front Desk.
Hours for Blue Harmony Spa will be Wednesday through Sunday from 10 AM to 5 PM. For reservations, dial ext. 2442.
For the health of our guests and associates, housekeeping services will not be performed during your stay. For special requests, please dial 0 and the operator will assist you.
Do you have a resort fee?
Yes, our resort fee is $35 per day. Click here to see what's included.
Please note: the resort fee will be waived for August and September reservations. 
What's your cancellation policy?
Book with confidence! Our flexible cancellation policy has been extended and has no expiration date. No deposit is required and we are offering 24-hour cancellation up to arrival day for all reservations.
Are you pet-friendly?
Yes, we are happy to welcome one pet up to 25 pounds for an additional fee of $150 for stays of 1 to 6 nights or $300 for stays of 7 to 14 nights. There is a 14-night limit for guests with pets.
What time is check-in?
Check-in is at 4pm.
What time is check-out?
Check-out is at 11am.
What is the minimum check-in age?
The minimum age to check in is 21 years old.
Do you offer room service?
Room service is temporarily suspended. Please check back for updates.
Is self-parking available?
Yes, self-parking is available for a fee of $27 per day plus applicable tax.

Is valet parking available?
No, valet parking is temporarily suspended until further notice.
Do you have activities available on the resort?
Aside from each of our currently open pools, we also offer putt-putt golf and shuffleboard with advance reservations (please call 407-238-3500).
Due to social distancing in place, our pools have a 3-hour seating limit to ensure deep cleaning takes place throughout the day. No reservations required; access is on a first-,come, first-serve basis.