Skip to Content
10 Year Anniversary
Celebrating 10
GRAND Years Together
Looking back over the last decade we've shared together, it's been a true joy to see all of the amazing things that have unfolded. From the unforgettable laughs that make a family vacation so memorable to the excitement and emotion that can only come when vowing forever, we're honored to have been the destination where defining moments come to life. Though we've proudly earned accolades, awards and achievements for our amenities and experiences, our motivation behind everything remains the same: to bring you more magic—for the next 10 years
10 Years of GRAND
Over the past 10 years, Wyndham Grand Orlando Resort Bonnet Creek has grown and been awarded for its many accomplishments. Come join us in celebration of our 10 GRAND Years!
View Our GRAND Timeline below!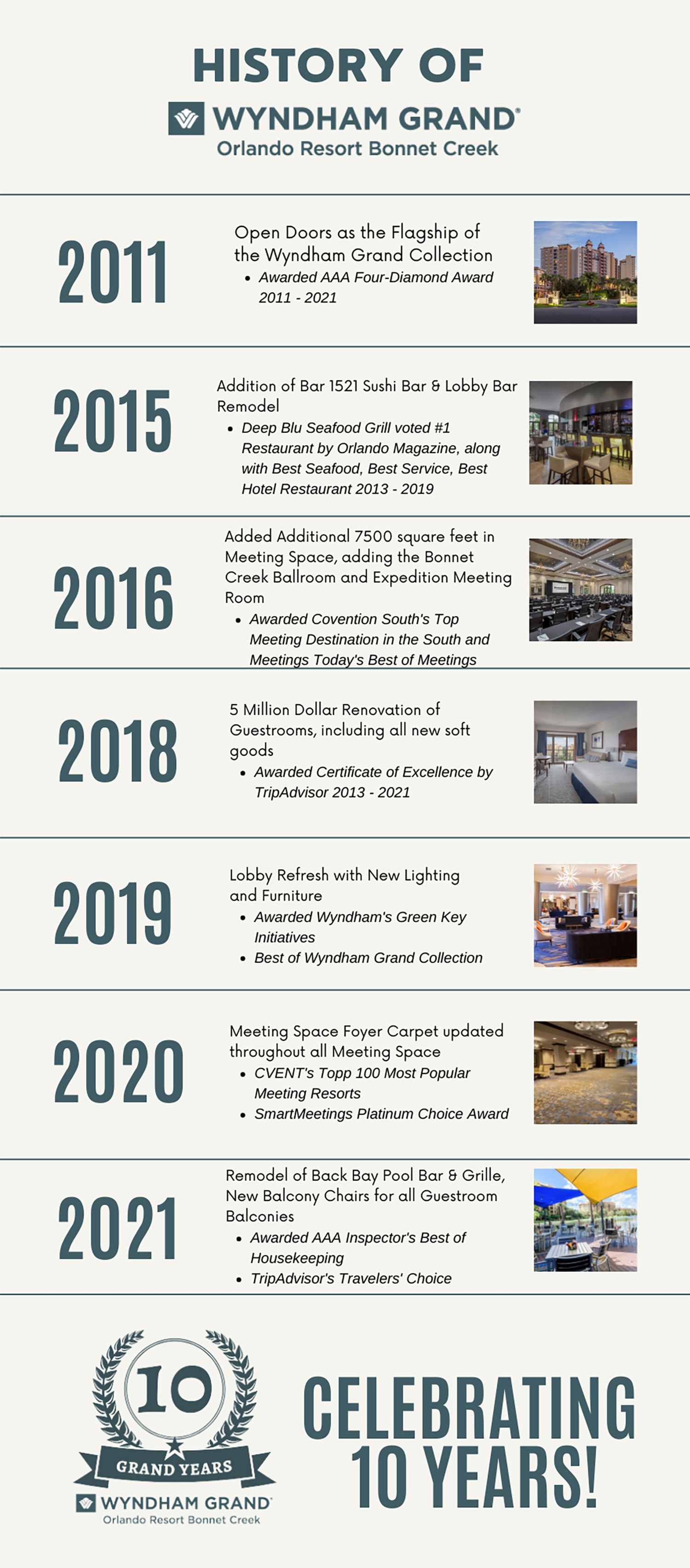 Exclusive Offers
Our Gift To You
Check out our exclusive offers for your next GRAND getaway!