The Art of Relaxation
Blue Harmony Spa is a 5,700-square-foot destination spa near Disney World® and Lake Buena Vista. We offer an extensive menu of spa services, including massage therapies, body treatments, facials, manicures, pedicures, and Orlando resort and spa packages.

Appointments & Inquiries
Phone: (407) 390-2442
Email: blueharmony@wyndham.com

Hours
Sunday - Thursday: 9am to 7pm
Friday - Saturday: 9am to 8pm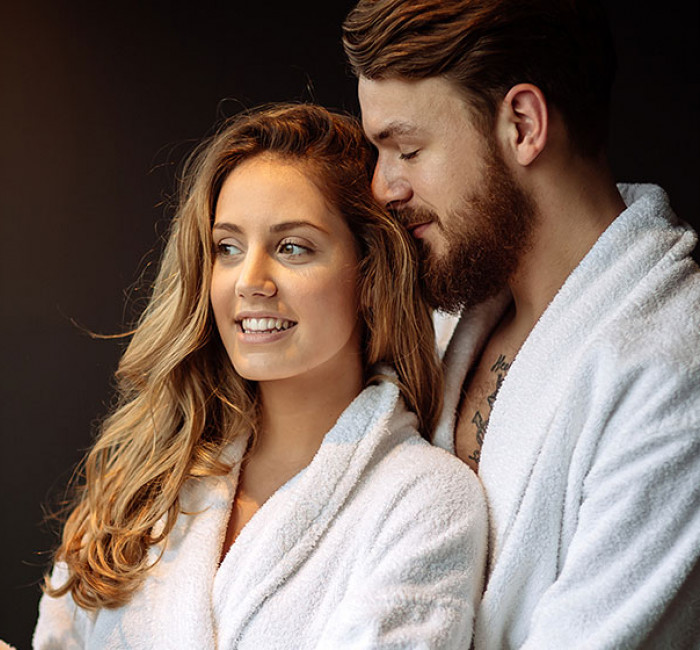 All You Need Is Love!
True Love Package
Enjoy a 50-minute Couples Blue Bliss Signature Massage, strawberries and champagne for only $295.00
Love Yourself
Enjoy a 25 minute facial and a 25-minute massage for only $109
Appointments Limited. Call us now! 407-390-2442
Spa Services
Our premier spa services include holistic massage therapies, signature body treatments, extensive skin care offerings, manicure and pedicure rituals, and full- and half-day spa Orlando packages.
Weekly Specials
Social Sunday
Glass of champagne with any service

Marvelous Monday
20% off all spa services

Two-FER Tuesday
25 min. massage + 25 min. facial only $99
Wellness Wednesday
Classic manicure with a pedicure
Therapeutic Thursday
$79 50 min. anti-aging facial or rejuvenating facial
Fri-YAY!
Aromatherapy add-on to any 80 min. massage
Sensational Saturday
Hot stone add-on to any 80 min. massage
Spa Packages
Get away to one of the top Orlando spa hotels. Treat yourself or someone special to one of our spa packages. Whether it's an individual package, a wedding package, or a group package, each is thoughtfully designed to spark romance, relaxation, and exhilaration.
VIEW MORE
Prepare for "I Do"
Refresh Massage/Facial $60
Crystal Blue Scrub $60
Signature Seawater Embrace $185
French Gel Manicure $57
French Spa Pedicure $60
Man-Cure/Food-Cure $25/$40
Make-Up Consultation $70
Hair Consultation $70
Bride Make-Up Application $90
Bride Hair Style $110
Celebrate "I Do"
Couple's Signature Massage $270
Couple's Hot Stone Massage $240
Upgrade to Outdoor Cabana $15

Honeymoon Bliss Package
Couple's Aromatherapy Massage with Aqua Immersion
Complimentary Champagne and Strawberries
Private Couple's Suite
$340
For Your Guests
French Gel Manicure $57
French Spa Pedicure $60
Man-Cure/Food-Cure $25/$40
Signature Massage $135
Custom European Facial $110
Gentleman's Facial $120
Make-Up Application $75
Hair Style $90
Teen Services
French Manicure/Pedicure $32/$42
Clear and Pure Facial $99
Wedding Shower & Bachelorette Party Package
(Minimum of four people required)
Choose 2 of our 25 minute services:
Refresh Massage
Manicure
Foot Retreat
Refresh Facial
Crystal Blue Scrub
$99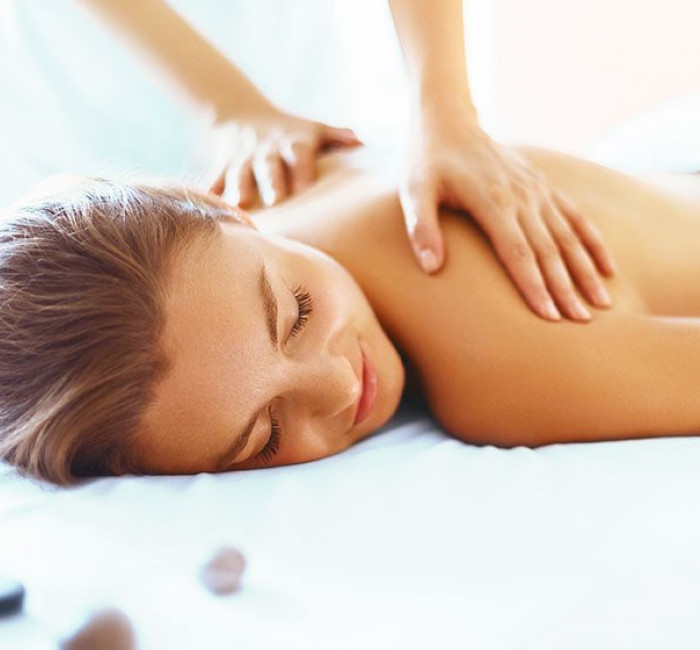 Appointments & Policies
Reservations
We encourage you to make your spa reservations by calling the Spa Concierge at (407) 390.2442.
Appointment Guarantee
All spa appointments must be guaranteed with a property confirmation number or a credit card. Please let us know upon making your spa reservations if you have personal preference for one of our professional spa therapists.
Pre-Treatment Arrival
Please arrive at least 30 minutes prior to your treatment to allow time for check-in and preparation for your service.
Cancellation Policy
Please allow 24 hour notice to cancel your spa reservations. Spa appointments cancelled with less than 24 hour notice are subject to a 50% cancellation fee. No shows will also be charged at the full spa treatment price.
_
Contact Blue Harmony